The VoiceActing Academy Conductor's Club is a voice acting mastermind group where you get weekly group discussions, personalized coaching on any aspect of voiceover and home studio design and a LOT more!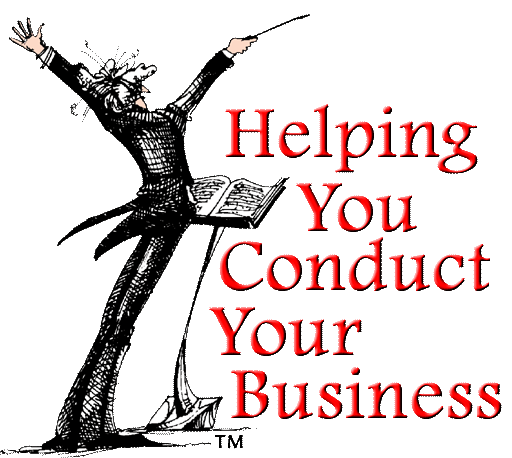 We are a mastermind membership support group working with voiceover and acting talent at all levels of experience for the sole purpose of helping to advance your voiceover career and to help you get more work.
Conductor's Club is LIVE personalized coaching and training using Zoom or your telephone.
You get…
The support you need when you need it!
Support, consulting, and coaching services personalized to help you at your level of experience!
Weekly LIVE coaching calls and information.
Tons of other benefits (see below).
No pre-qualifications – if you want to learn VO or advance your career, you're welcome to join.
No need to audition to join – all levels of experience are welcome.
If you attended a VOICE convention, one of our VoiceActing Academy Performance Intensive Event workshops, or read The Art of Voice Acting, you already know the quality and value you get from James Alburger.
If I had the opportunity to construct the supportive services needed to take my career to the next level and beyond, I don't think I could have created a program as complete and as beneficial as the Conductor's Club! I know that my continued membership will support me as I take each step in growing my voiceover career. Thank you, thank you, thank you!
We know you have lots of choices for where you will turn for support as you build your voiceover career. We also know that some of those choices provide excellent consulting services and training, and others… well… don't. We've invested more than four years developing The Conductor's Club by researching other voiceover services and asking you what you want and need.
Here's What You Get with Your Conductor's Club Membership
Comprehensive VO demo evaluation and consultation.

25% Discount on in-studio or remote demo production.

Free monthly audition coaching.

Member discount on VoiceActing Academy event tuition.

Advance notice of selected VoiceActing Academy events.

and More…

Join us Today!
If you'd like to audit one of our weekly video meetings to see if Conductor's Club is right for you, please contact us by email at info@voiceacting.com or call +1 858.484.0220.
Membership in Conductor's Club is on a monthly basis at $100/month ($25/week) via PayPal monthly recurring payment. Membership is billed each month on the anniversary date of your registration. No long-term commitment. Cancel anytime.
Upon subscribing, you will receive a confirmation email with instructions on how to log in to your VoiceActing Academy account and access our Conductor's Club video conference.
Conductor's Club membership dues are automatically billed monthly through a PayPal subscription. You may cancel your membership at any time by going to your PayPal account and canceling your subscription (click on the "Changes" tab for full instructions). Renewal after cancellation will be at the current full membership rate through the "Join Now" button on this page. Discounts cannot be combined with other offers. Only one discounted event per year, regardless of tuition or membership status.
For our policies and more information, click the tabs in this section.
Membership Policies:
Unlike many other membership clubs that are automated and impersonal, the VoiceActing Academy Conductor's Club is a very personalized service that requires a considerable amount of time from us and our staff. In order to run things as efficiently as possible, we've established the following policies. Please keep in mind that policies may be changed or added without notice. When you join the Conductor's Club, you are agreeing to the following policies, terms, and conditions.
MEMBERSHIP POLICIES, TERMS, AND CONDITIONS:
Your Conductor's Club membership gives you access to the specific benefits and/or discounts described on the Conductor's Club page of this site for the level at which you are a member. There may be multiple levels of membership, each of which might have different benefits. Any options for membership will be clearly explained on the Condutor's club page of this site. Following are the details, terms, and conditions for membership in the VoiceActing Academy Conductor's Club:
The Conductor's Club membership support service is intended to be flexible and to adapt to the needs of our members. As such, specific benefits of membership at any level of the Conductor's Club may be altered, revised, changed, added, or removed at any time without notice to members. However, in most cases, members will be notified by email of changes or member benefit modifications whenever possible.
You must provide a valid credit card number and register through a PayPal registration button on this website in order to join the VoiceActing Academy Conductor's Club. We do not accept registration via email or over the phone.
Because membership in the Conductor's Club is a recurring subscription, you will be required to have or set up a PayPal account that is linked to your credit card. There is no charge to set up this account. If, for some reason, you are unable to create a PayPal account, we can set up recurring billing to your credit card, but you will have to call us at 858 484-0220 during regular business hours.
Your billing cycle will be in 30 day increments based on the first day of your subscription. Because this is a subscription-based membership, and members may join at any time, it is not possible to adjust your billing cycle.
All programs, workshops, seminars, coaching, and other support services offered through VoiceActing.com the Conductor's Club, and/or any of our affiliated professionals and are intended for professional and personal enrichment and are not designed to qualify participants for employment in the entertainment industry. The completion of any class or workshop offered by VoiceActing.com or its Guest Coaches or Professional Affiliated instructors is not a guarantee of employment or representation.
All content provided to members as a benefit of their membership is protected under International copyright law and is the exclusive property of VoiceActing.com or the contributing Professional Affiliate. Content provided to members (including content of workshops, seminars, webinars, and other events) is intended for the sole, personal use of the member. Selling, sharing, duplicating, posting on a website or blog, or in any way distributing content obtained through membership shall be considered a violation of Conductor's Club policies and possibly a violation of International copyright law. The infringing party shall be subject to immediate cancellation of their membership and possible prosecution under applicable copyright laws.
Participation in the various benefits at any membership level is not required. Non-participation or missed events or activities cannot be made up. There are no refunds for missed events with a registration fee.
Membership benefits do not accrue and cannot be shared, extended, or transferred to another individual.
Access to recordings and other downloadable materials will be accessible through your VoiceActing Academy member account, through the Member Home Page for your level of membership, or by another method deemed appropriate by VoiceActing Academy, as long as your membership is active. Should you cancel your membership, your VoiceActing Academy account will remain active and revert to a basic free account, but membership access will be revoked and all downloadable materials shall be removed from your account.
Membership fees are billed monthly according to your sign-up date as a recurring payment through your PayPal account or through the credit card used to sign-up.
Membership fees and benefits of each membership level may be changed or adjusted at any time without notice to members. In the event of any change in fees, members will continue to be billed at their original dues amount unless they upgrade or downgrade their membership. Any change in membership status will be at the then current dues for the new membership level.
Joining bonuses, incentives, Charter Member rates, discounts, and other special offers will only be available for the specified time period(s) noted in the offer and may be canceled or extended at the discretion of the operators at any time without notice to members.
Joining bonuses, incentives and other offers are not refundable, may not be combined with other offers, and are not retroactive.
Any discounts offered for services, events, or products through the Conductor's Club or its affiliated partners shall only be valid for the time and amounts specified in the offer. Discounts are not retroactive, may not be combined with any other offer, and may not be transferred to another membership level.
Your VoiceActing Academy Conductor's Club membership fees may be tax deductible as an education and training expense. Please consult your tax adviser to confirm your eligibility for this deduction.
VoiceActing.com, as operator of the Conductor's Club, reserves to right to cancel any membership in the event that said member is in violation of these Policies, exhibits a history of nonpayment (charge backs); exhibits poor or inappropriate behavior during Member events (including Studio Hotline or Mastermind conference calls or video meetings); misrepresents themselves in any way; receives substantial negative comments from other members; sells, publicly posts or in any way distributes any content that is obtained as a part of their membership; or is for any reasonable reason deemed worthy of membership cancellation by the administrators. The operators of the Conductor's Club shall be solely responsible for determining any cause of action against a member or cancellation of their membership status. Cancellation by the operators of Conductor's Club shall be effective immediately upon notice via email to the offending member.
Benefits, services, features, fees, and Terms and Conditions of the VoiceActing Academy Conductor's Club are subject to change without notice.
CONDUCTOR'S CLUB AFFILIATED COACHES AND SUPPORT SERVICE PROVIDERS:
Qualified coaches, merchants, studio owners, agents, talent buyers, and others actively involved in any aspect of voiceover, and who might be interested in supporting voiceover talent on a paid consulting basis are welcome to apply to VoiceActing Academy as a Conductor's Club Professional Affiliate. To apply, please call 858.484.0220 or send an email with your request to info@voiceacting.com
CANCELING YOUR MEMBERSHIP:
Membership may be upgraded, downgraded, or canceled at any time. 
Renewing any membership after a cancellation shall be at the current fee for the membership level of the renewal.
Canceling your membership is as simple as stopping your PayPal or credit card recurring payment prior to the end of a monthly membership billing period. Log in to your PayPal account to stop your recurring payment to VOICE-VoiceActing.com. Please let us know you are canceling so we can make sure you are not unnecessarily charged in the future. 
There are no refunds for cancelation after a member's card has been charged. We suggest that if you intend to cancel, you do so near the end of your billing period as we cannot offer any refunds for partial month membership after cancellation.
If you have any problems with your cancelation, please call us at 858 484-0220 during business hours only, M-F, 10am to 5pm. If we are unable to take your call right away, we'll get back to you as soon as possible.
Changing or Canceling Your Membership
updated 1/1/22
If you're just here to see what's on this page, that's OK. It's important to know how to do these things.
Effective January 1, 2012, we are offering the Producer level of membership only. 
CANCELLATION OR CHANGING YOUR MEMBERSHIP LEVEL – UPGRADING OR DOWNGRADING:
Because your Conductor's Club membership is a month-to-month subscription, you may cancel at any time. However, we suggest you make your account change as close to the renewal date as possible. Changes made to your subscription more than three days either side of your renewal date may result in a nonrefundable subscription charge. (It's a PayPal thing!) Call us with any questions about this.
To avoid losing your membership status or access to downloads, please call us at 858 484-0220 if you wish to upgrade or downgrade your membership. Unfortunately, we cannot handle membership changes via email.
INSTRUCTIONS FOR CANCELING CONDUCTOR'S CLUB MEMBERSHIP:
If you're really here to cancel your membership, we want you to know that we understand… but we'll miss you just the same.
If you would take just a moment before canceling your membership, we'd really appreciate your comments and any feedback you might care to offer. If we did (or didn't do) something that is causing you to cancel, we'd really like to know what it is so we can address it. Your comments will be handled in strict confidence. Please send your comments to info@voiceacting.com.
Before going any further, you should know that canceling your membership will remove all items in your account that pertain to your Conductor's Club membership. This includes access to member areas of our web sites, access to downloadable files, access to member blog posts, and other support services.
Your free basic membership account will remain active, and you will still be able to subscribe to our free conference calls. If you wish to have your membership completely deleted from our database, please call us at 858.484.0220.
Should you decide to rejoin Conductor's Club after canceling, your renewal will be at the current membership rate. If you joined as a Charter Member, your Charter Member status will be terminated upon cancellation.
HOW TO CANCEL YOUR MEMBERSHIP:
With all that said, canceling your membership is as simple as stopping your PayPal or credit card recurring payment. Log in to your PayPal account to stop your recurring payment to VOICE-VoiceActing.com. If you paid by credit card outside of PayPal, you may need to contact your credit card company. Either way, please let us know you are canceling so we can make sure you are not unnecessarily charged in the future.
If you have any problems with your cancelation, please call us at 858 484-0220 during business hours only, M-F, 10am to 5pm. If we are unable to take your call right away, we'll get back to you as soon as possible.
INSTRUCTIONS FOR RENEWING YOUR MEMBERSHIP AFTER CANCELING:
Renewing your member is as simple as going to the Home page of this website and clicking on the "Subscribe" button.
If you are renewing your account, you will continue to have access to all downloads you had prior to cancellation.