Training in the Craft & Business of Voiceover
VoiceActing Academy
We work with voiceover talent at all levels of experience, providing training, demo production and ongoing coaching, intended to help develop and advance careers in all areas of voiceover.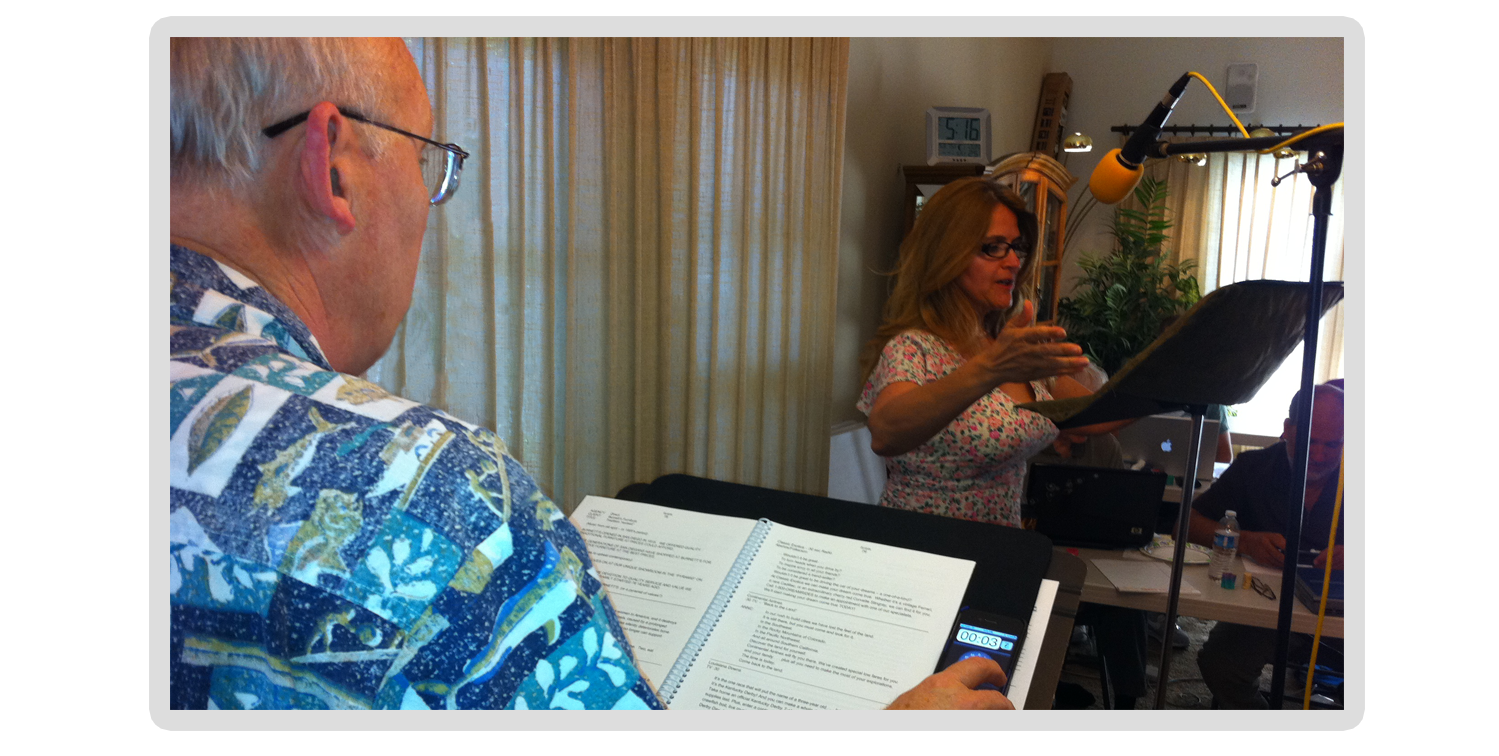 Next Performance Intensive Event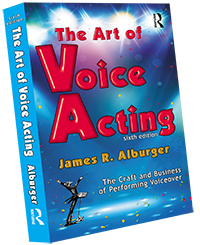 Get your autographed copy of James Alburger's
The Art of Voice Acting
SIXTH EDITION ON SALE FOR $29.95 INCLUDING FREE SHIPPING TO U.S. ADDRESSES.
Or

CLICK HERE

to Pre-Order your copy of the SEVENTH Edition of The Art of Voice Acting. Pre-orders are NOT autographed, but do include free shipping anywhere in the world, starting December 18th. Autographed copies will be available at a later date at full price.
Just finished reading, The Art of Voice Acting.
Absolutely fantastic!  So much information… and, precise.
Several times I wondered if certain details of topics would be covered.  Guess what? They were covered; and, in greater detail that could have been imagined.
The Art of Voice Acting is a must read for any level of voice talent.
Hope to see you, again, and work with you some day.
     Greg Kehlmier – www.cruiserportmedia.com
Everything You Need to Build Your Voiceover Career
There's a lot of information and free content here that will help you learn more about voiceover. And when you're ready for personalized training or for a killer demo, we've got you covered there as well. Watch the video below to get an idea of how we can help you master the craft and business of performing voiceover. Take advantage of our free 30-minute consultation to get your voiceover questions answered.
We'll Show You How It's Done
James Alburger has been teaching voice acting for more than two decades and has received 11 Emmy Awards for audio production and sound design. His students have gone on to be successful audio book and corporate narrators and character voice actors.

Get Started in Voiceover
Is voiceover right for you? Only you can make that decision. There's a lot more to it than you might think! Learn if you've got what it takes to be a successful voice actor.

Take the Next Step
Add James Alburger's book "The Art of Voice Acting" to your library. This book is considered "the Bible" of voiceover and is used by dozens of Universities as a theater arts text book.

James Alburger has a reputation for getting the best ouf of your VO performance. If you're serious about learning the craft and business of voiceover, we're here to help with training for all levels of experience.

Build Your Home Studio
If you're going to work in voiceover, you will need a personal home recording space or Home Studio. The Studio Savvy Sessionis an 8-session webinar course that covers every aspect of building your personal studio. 

You'll Need a VO Demo
James Alburger has been producing voiceover demos that get his students work for more than 20 years. He's an 11-time Emmy® Award recipient for audio production and knows what talent buyers are looking for in a demo. VO demos are produced through our VoiceActing Studios production facilities. 

Continued Coaching
While workshops and personalized coaching will help you launch your VO career quickly, you'll still have lots of questions. Conductor's Club is  an ongoing resource for information, assistance, and training as you build your voiceover business.

Learn from the Masters
You likely know about some of the many voiceover conventions happening throughout the year. But you may not know that VoiceActing Academy started it all with VOICE 2007, the world's first large-scale International convention for voice actors. There were only 5 VOICE conventions featuring dozens of the world's top VO experts… and you can learn from these Masters with Everything VOICE.

Understand Your Equipment
It's expected that you will be able to record and deliver recordings that sound like they were done at a major recording studio. Understanding how to hook up your equipment and trouble-shoot noise and other problems is critical to keeping your voiceover recordings at top quality. You'll be able to do just that when you have the Voice Actor's Guide to Professional Home Recording eBook in your library.

Protect Yourself Online
Online privacy is important! Whether you are in a Zoom meeting with a client, uploading your recorded VO tracks or simply browsing on the Internet, your online data is not secure.
A Virtual Private Network (VPN) can protect your privacy, protect your online identity and make everything you do online anonymous. 
We've looked at a lot of VPN services. Many are based in foreigh countries and some can be a bit pricey. We recommend VirtualShield for your VPN. They are a U.S. based company that offers everything the "big boys" offer at a much more affordable price.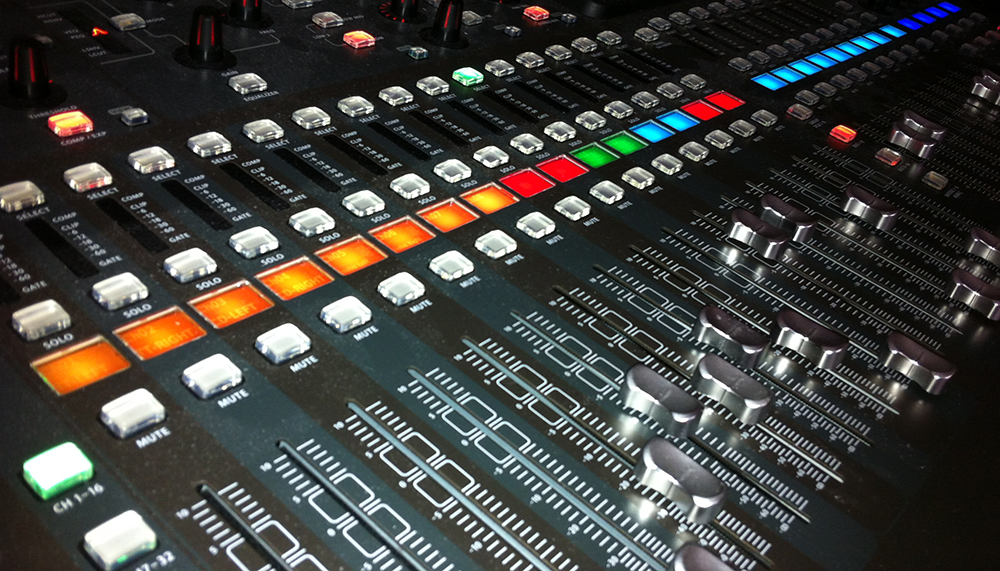 We provide award-wining audio services for voice actors, video producers and independent filmmakers.
We make it easy to get great sound! Whether its for your VO demo or exceptional sound for your film and video productions… From recording a simple voice track to complex audio post-production to Emmy Award-winning audio for video to on-set field sound with up to 8 microphones… James Alburger and VoiceActing Studios will make your production sound great! Oh… and we also provide video editing.
Let's Get Started
Ready To Make a Real Change?
Let's Do this Thing Together!